Huiquan Liu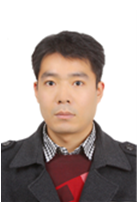 Professor and doctorial supervisor of Plant Pathology;
  The winner of National Excellent Doctoral Dissertations, Shaanxi Province Youth Science and Technology New Star, and Northwest A&F University Young Talent program;
  College of Plant Protection, Northwest A&F University, Yangling, Shaanxi 712100, China;
  Email: liuhuiquan@nwsuaf.edu.cn;
  Cell-phone: 15202496124.
  Research Interests
  1.Study on the functions and mechanisms of the A-to-I RNA editing, a novel epigenetic mechanism in fungi reported by us recently.
  2.Functional characterization of genes or gene families, especially pathogenesis-related, in wheat scab fungus Fusarium graminearum.
  3.Comparative analysis of members of fungal gene families to understand their evolution and function, and to provide candidate targets for experimental study.
  4.Comparative closely related genomes or population genomes for addressing the nature and intensity of adaptation and selection in different categories of genes and different lineages of fungi.
  5.Comparative transcriptomics from multiple combinations of pathogen and host species to characterize the evolution of plant pathogenic fungi at the level of transcription regulation.
  Representative Publications
  1.Liu H, Wang Q, He Y, Chen L, Hao C, Jiang C, Li Y, Dai Y, Kang Z, Xu JR. Genome-wide A-to-I RNA editing in fungi independent of ADAR enzymes. Genome Research, 2016: 26, 449-509.
  2.Liu H, Zhang S, Ma J, Dai Y, Li C, Lyu X, Wang C, Xu JR. Two Cdc2 kinase genes with distinct functions in vegetative and infectious hyphae in Fusarium graminearum. PLoS Pathogens, 2015: 11, e1004913.
  3.Li M, Jiang C, Wang Q, Zhao Z, Jin Q, Xu JR, Liu H*. Evolution and functional insights of different ancestral orthologous clades of chitin synthase genes in the fungal tree of life. Frontiers in Plant Science, 2016: 7, 37. (*Corresponding author)
  4.Zhao Z, Liu H*, Wang C, Xu JR. Comparative analysis of fungal genomes reveals different plant cell wall degrading capacity in fungi. BMC Genomics, 2013: 14, 274. (*Corresponding author)
  5.Yin Z#, Liu H#, Li Z, Ke X, Dou D, Gao X, Song N, Dai Q, Wu Y, Xu JR, Kang Z, Huang L. Genome sequence of Valsa canker pathogens uncovers a potential adaptation of colonization of woody bark. New Phytologist, 2015: 1202-1216. (#These authors contributed equally)
  6.Research Orientation
  Plant Immunology and Mycology.